Join hundreds of happy clients who have benefited from Janene's holistic healing treatment.
---
Relieve pain. Reduce stress. Recover your quality of life.
Are any of these conditions affecting your quality of life?
Why not try a treatment from Janene Stevens?

Western studies have confirmed a fundamental premise of traditional Chinese medicine. Physical, emotional and mental health are all linked.  Yet our medicine remains focused on the physical body. It relies on drugs to treat symptoms. In many cases, especially for ongoing and chronic conditions, it doesn't work that well.
Holistic healing looks at you the whole person, not just your physical symptoms. It helps your body to heal itself. To find its own balance. It seeks to improve your overall wellbeing, physical, emotional and spiritual. So you enjoy a better life.
Janene has studied and practised alternative and natural healing therapies for over 38 years. She's fully trained and qualified in acupuncture and massage. She has used both to bring relief to hundreds of people. She will develop a custom treatment for you.  One which addresses your condition and your needs. Janene is qualified in many other natural therapies.  She will draw on these as appropriate for you. She has helped hundreds of people and would love to help you too.
---
Combining holistic healing therapies to deliver personalised treatment.
Find out more about the core therapies Janene uses in her holistic healing practice. Remedial massage, acupuncture and aromatherapy.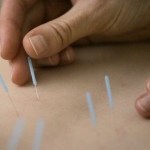 Or explore the full range of therapies Janene draws on to create a treatment plan just for you.
Janene's practice, A Holistic Healing Centre, is located in North Ryde, NSW 2113.
Open all weekdays, plus Saturdays by appointment.
A minimum one hour time period is recommended for initial consultations.
To book a consultation, contact Janene today.