Thanks for contacting A Holistic Healing Centre, and welcome to our community.
I'll get back to you as soon as possible to arrange an appointment or discuss your questions further.
I've been using natural healing therapies to treat a whole range of issues for over 30 years now. Every person is different, but chances are I've helped someone with experiences similar to yours.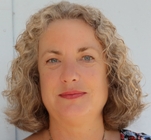 I look forward to helping you too.
Janene
PS I'll also send you occasional updates (about once a month), with information about holistic healing therapy, community stories and special offers. You can opt out of these emails at any time.