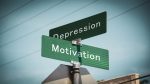 Over the years I've had a good number of people come to me with depression and depression-related symptoms. So today I'm looking at the best natural treatments for depression.
Association of depression with the liver
Depression, according to one mind-body and connection expert, is caused by anger. Anger because you don't have what you want. Anger at the difference between your ideal of how your life should be and your reality. So it's a matter of looking at where in your life this is the case and empowering you to look at the particular problems causing your depression, then helping you to address those issues. That's the metaphysical point of view.
From an acupuncture point of view, suppressed liver energy is often a trigger for depression. Which is funny because the emotion of the liver is anger and frustration.  So the metaphysical and the acupuncture theory align very well.
Western scientific studies also support the idea that acupuncture can assist with managing depression.
Then there's herbal remedies like St. Mary's Thistle, which is very good both as a liver protectorant and a liver detoxifier.  So many natural treatments for depression are about the liver.
The importance of diet and stress management in managing depression
A lot of people these days are eating too much or drinking too much. There are also a lot of toxins in the food that we eat, or in the environment. So I try to inquire about diet and I may recommend dietary changes as well. Sometimes people only come for an hour, so it can be too much to cover. Of course if people are having a longer treatment, or if they're having a sequence of treatments, then we can deal with different things as part of our holistic course of treatments.
If there isn't time to discuss diet in detail, it's always worth considering a multi-vitamin. Stress can deplete vitamins in the body, especially the B-vitamins. Modern lifestyles filled with junk foods are vitamin-deficient..
Why acupuncture and massage work as natural treatments for depression
When you treating depression holistically, you can see how the mental and emotional stuff goes down to the physical body. It gets locked in certain places depending on what you're feeling. If it's in the shoulders, you're feeling overburdened. If it's the right shoulder it's concerning all that needs to be done. The left shoulder, by contrast, is connected to your creative, nurturing side. If the neck stiffens up, then you're seeing things in a certain way and other people are trying to implement another way of doing things. So the tensions get caught in various parts of your body and manifest according to where you're mentally and emotionally stressed with what's happening in your life. That's where the acupuncture and massage come in.
Looking at natural treatments for depression, there are some very good essential oils too.
Clary sage is one of the most euphoric and antispasmodic oils, and very relaxing.
Bergamot is another good one.
There's also rose. Rose is the most balanced between the branches, the roots, and the leaves. It feeds the heart, plus it's hormonally balancing and quite uplifting.
Frankincense is a good oil to use in treating depression too. In the olden days, frankincense cast out evil spirits – in today's time, it casts out negative thoughts & helps people go into a meditative space.
How many treatments will you need for depression?
As a general rule, depression is quite hard to solve with one treatment. The number of treatments needed depends on how long and how badly depressed you've been. It's always a very individual thing.
There are times when no one can cure depression. All you can do is manage it. The circumstances causing the depression may be too complex, or impossible to resolve.  For example, I had one client who was in a very bad family situation.  She came from a culture with arranged marriages and her parents had actually given her to one of her cousins, but something happened and she ended up with his brother. Only she had an affair with the one that she was supposed to marry in the first place and had an illegitimate child too. Then there was another falling out with the family some years later, and some money issues… Unsurprisingly, she was suffering from very severe depression. She would come for a few treatments, the depression would be resolved, and then new family issues would come up. But her situation was quite extreme.
For her, the treatment included acupuncture and massage – and a lot of counseling. A lot of hugs.
My practice is truly holistic and treats the whole person, physical, mental, emotional and spiritual. When you're using natural treatments for depression, it's important to have a space where people can open up. So they can share stuff they can't share with other people – because they know you'll keep it truly confidential. Of course it may take a few treatments to reach this stage, but it's a good feeling when clients trust me. And it helps me to help them.
Getting the best treatment for you
It's important to remember that depression is very individual. The best treatment depends on your circumstances. What's happening in your life. How you react to it. Even Western medicine recognises this – there are so many different medications out there. Doctors will often try you on two or three different ones before they find one which works, which can take ages. By treating depression with natural therapies, not only do you avoid all those medications upsetting your own personal balance, much of the time you experience relief from depression much more quickly.
If you're feeling depressed or down, why not consider natural therapies? Some things you can try at home – like changing your diet or using essential oils. If you need more, contact me to book some treatment.