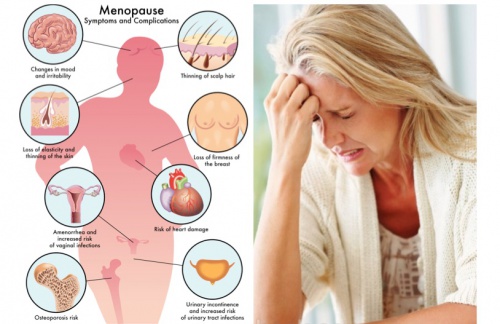 MENOPAUSE:

Mood swings, hot flushes, night sweats, insomnia, lack of energy, mid-life crisis
Natural treatments are preferable to synthetic drugs
Acupuncture – Rebalances the body's energy systems, making the transition more graceful and free from negative symptoms
Aromatherapy – There are specific oils for hormonal balance –
For example, geranium helps with hot flushes, and the emotional highs and lows roller coaster, and dry skin that sometimes plagues women at that time of their life.
Counselling – Sharing the mental and emotional things that are going on with the changes in your body and your life at that time can be very helpful
Crystal Chakra Balancing – clears energy blockages in the chakras and if that energy system is working at its peak then dramatic body changes aren't so traumatic
Herbal Supplements –
For example, sage helps to relive the symptoms of night sweats and hot flushes
Wild Yam is good for your natural progesterone – compared to the synthetic drugs, the natural source of progesterone is easy to convert to estrogen, which is not possible with synthetic drugs.
Studies have shown that Synthetic drugs have also been linked to breast cancer, whereas there are no studies which link natural treatments to cancer.
There are also Special chinese herbal combinations which are specifically designed specifically for menopause.
Aromatherapy/Remedial Massage can be very helpful at this time – the massage to release muscular  tensions, lymphatic flow & elimination of toxins & for general relaxation. The essential oils are useful to help balance the body, mind & spirit. Individual blends are created according to the individual's present symptoms & problem areas they are choosing to address.